Still have QUESTIONS?
Fill out the form below and we can get back to you either via email or phone. Or just pick up the phone and give us a ring. There is never any pressure to book with us. There are no sales tactics. We are very low key and friendly.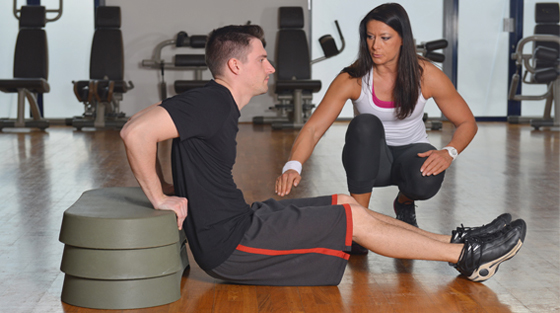 Stop Thinking About It!
If what you are doing is not working, are you going to continue to do the same thing and hope to finally see results next month or maybe in three months? You will be the same place and wondering "what if I did something different?" Maybe you even thought that last year!
You need a Mobile Personal Trainer to provide you with one-on-one personalized training to help you finally achieve those goals!
What are you waiting for? Take that first step and CONTACT US TODAY!
I have been a client of yours for almost two years. At age 66, I acknowledge that I can l never be a 20 year old "hard body" but I enjoy being the best I can be. Your Personal Training programs are challenging, never boring, well balanced and fun. My Personal Trainer is excellent! She always watches my form carefully to prevent any injuries. She helps me with any nutrition questions I have. My programs are always designed for my needs and abilities.
If you want more out of life than just sitting and watching TV, consider one-on-one personal training, so you can enjoy life to the fullest. I am enjoying life more than ever! Vera